'Where has my lounge gone?' (said every parent, everywhere!)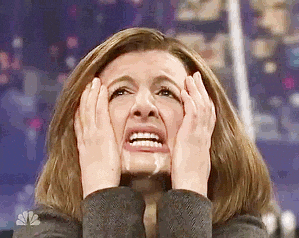 When it comes to the battle between order and entertainment, fun inevitably always prevails.
At the end of a day at home with the children (or not even a day... a few hours will suffice), there is rarely any carpet to be seen beneath the layer of toys and general 'stuff' that has crept its way like lava through the house. The 'stuff' flows from room to room, and resistance - I have learned - is futile. No amount of picking up and putting away seems to ebb the unstoppable wave of destruction, and it is only after many, many failed attempts to curtail play time fall out on a piecemeal basis that parents learn to surrender to the mess until bedtime, when the mass tidy up can be effectively executed.
But why is it that a tidy home becomes such an impossibility with a toddler in residence, and how can we look to minimise play time mess?
Toy rotation
Children typically have a LOT of toys, and too much choice overwhelms their potential to make a decision on what to play with, resulting in everything coming out, all at once. It's every parent's pet hate, when everything is tidied away in toy boxes, only for the contents to be emptied across the floor, with no apparent intention to play with any one individual item. The answer? Pack 50% of the toy box away, out of site. Every week, swap one toy out and introduce one 'new' toy in. You'll probably find your little one will play with the new addition like they've never seen it before, even if they have.
Home from home
If you have the space, a play house can be a saving grace for tidying away play debris quickly. At the end of the day, stash everything away and close the door in true 'sweeping under the carpet' fashion. (Garage Playhouse by Win Green)
Toy bags
For all their seeming apparent usefulness, toy chests just simply don't hold enough stuff for the amount of floor space they take up. In my opinion, that is.
Inflexible plastic toys vs. an inflexible box equals some serious rubix-cube-esque stress as you attempt in vain to layer and position everything in in such a way as to be able to close the lid. The answer? Storage bags! They've more give so can fit more in, and they have handles and little weight in themselves, so can be moved out of site quickly and easily when the 7pm mission 'home reclaim' begins.(Storage bag from JoJo Maman Bebe)